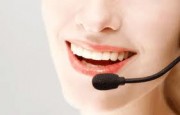 Our auto-concierge officers may perform the following tasks:
receive requests from the public either in person or by telephone, take bookings and inform customers of the rental rates charged.
book customers by entering details such as type of car, rental period and journey planned into a computer or onto the appropriate form.
check customers' identification and drivers licences, draw up rental contracts and process payments using a computer system.
arrange for cars to be ready for customers at the rental office or delivered to their hotels or places of business.
explain the controls of the rental cars to customers and provide them with directions and tourist information when necessary.
check returned cars to log miles travelled and for any damage, and enter details on computer and present final accounts to customers.
receive payment if necessary and/or return customers' prepayment.
note any car problems encountered by customers and follow up with appropriate action.
process overdue vehicles and collect additional payment.
arrange for cars to be cleaned and refueled, ready for the next customer.
collate all transactions into a daily report and balance cash and till.